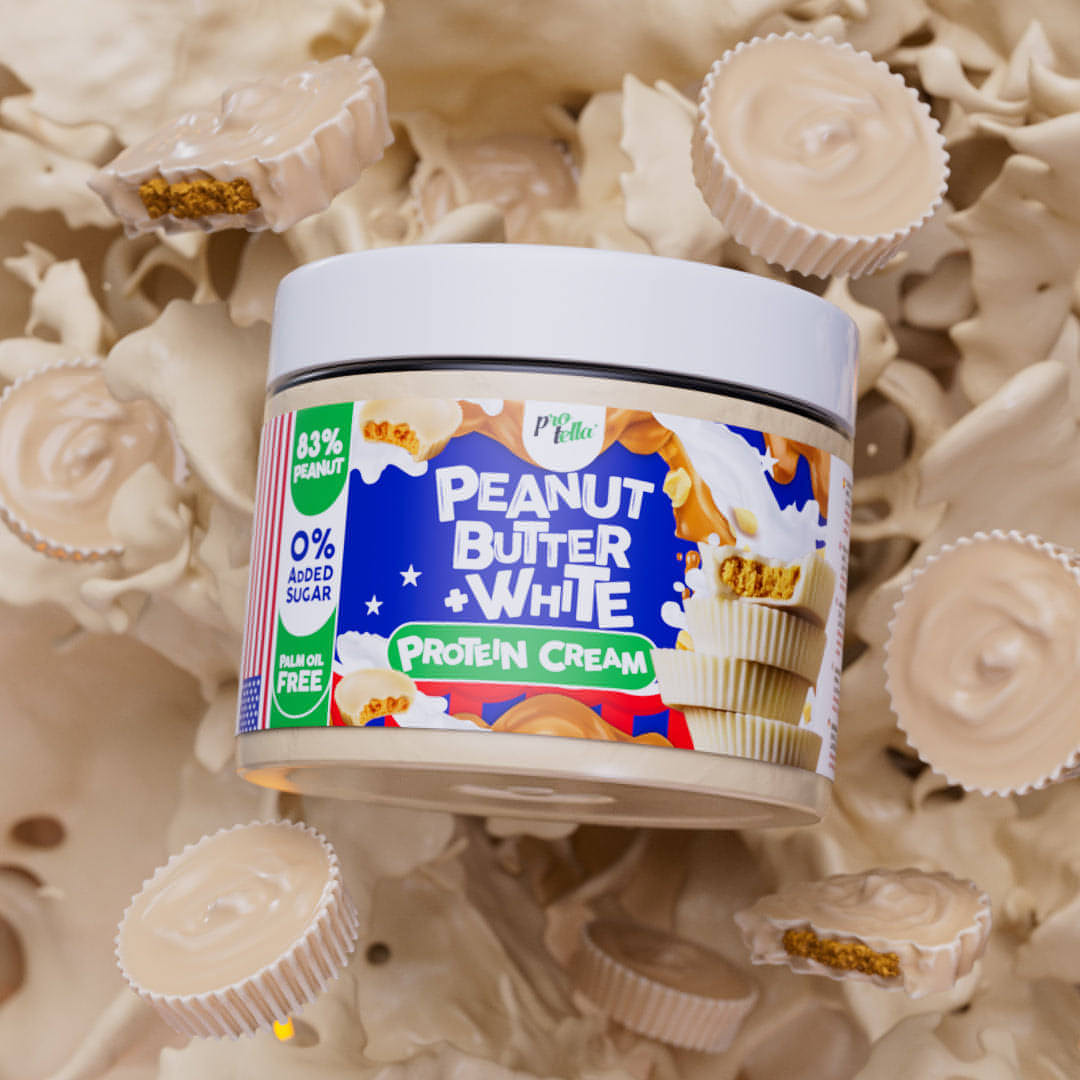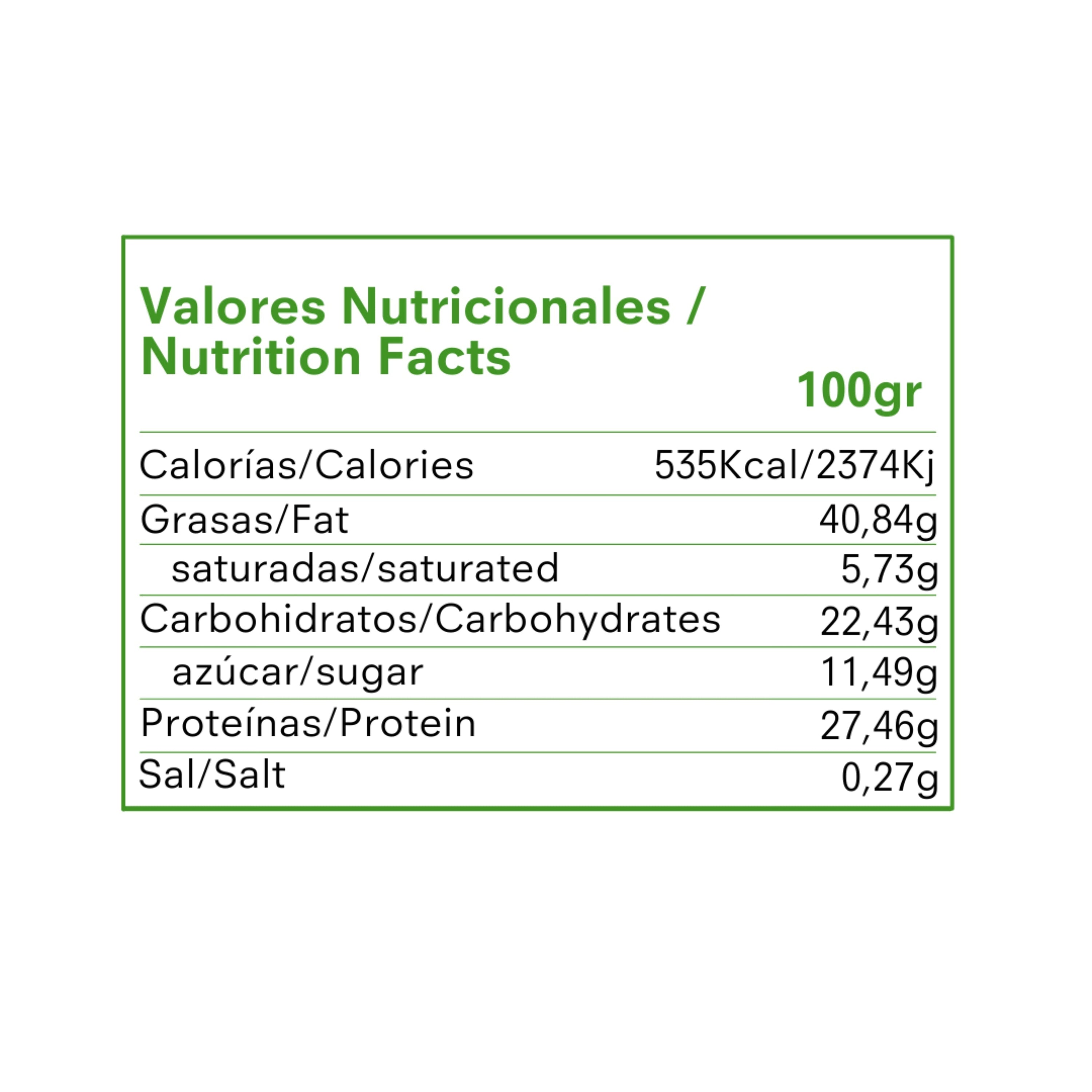 Chocolate Peanut Butter 500gr

€7,99
📦 COMPRA AHORA Y RECÍBELO EN 24/72H
The new one is here peanut butter and white chocolate! with an sintense flavor and an extremely creamy. It is a great source of protein and healthy fats, plus it does not contain added sugars or palm oil.

The cpeanut that we use to make this cream is from Brazilian Origin, considered the most exquisite in the world, with a truly unique flavor. 🥜
Peanut Butter White is made without additives, with a 100% traditional process that distinguishes the quality of this product from those of industrial manufacture.
✅ The proteins the they will help you recover more quickly and build muscle.
✅ peanuts are rich in healthy fats, which are essential for your cardiovascular health. They help reduce bad cholesterol (LDL) and increase good cholesterol (HDL), improving the health of your heart.
✅ Al contain no added sugars or palm oil, our peanut butter and white chocolate allows you to enjoy a sweet without guilt 
✅ The peanuts they are a great source of vitamin E and antioxidants that promote brain health and they can help prevent stress and anxiety.
✅ Peanut butter is rich in fiber, which contributes to a feeling of satiety. This can help you control your weight.
✅ Peanuts are a excellent source of energy slow-release, which means you will provide energy for a longer period of time.
✅ The cream contains minerals As the magnesium and phosphorus, which are essential to maintain strong and healthy bones.
✅ La Peanut White it is rich in vitamin E, which is excellent for skin health. It can help keep your skin glowing and healthy.
✅ Due to the fiber content, helps you keep your working digestive system correctly.
Información Nutricional
Cómo Disfrutarla
Shipping in 2 to 5 days
Shipping takes between 2 to 5 days from when the order leaves our warehouse.
Real time monitoring
Once you make the purchase, we will send you an email with the information of your order and the tracking number.
Customer Support
Do you have any doubt? Write to us at online@protella.com and we will give you an answer in less than 24 hours.
Muy buena
Para mi gusto esta deliciosa. Le añade un toque de dulzor diferente a la crema d cachuete normal y mezclando una cucharadita con iogurt natural te queda un iogurt de escandalo
Muy buena, he repetido varias veces
Buenísimaaaaa
Uuufff el sabor, la textura… son una pasada. Recomendable 100%
Peanut Butter White 500gr