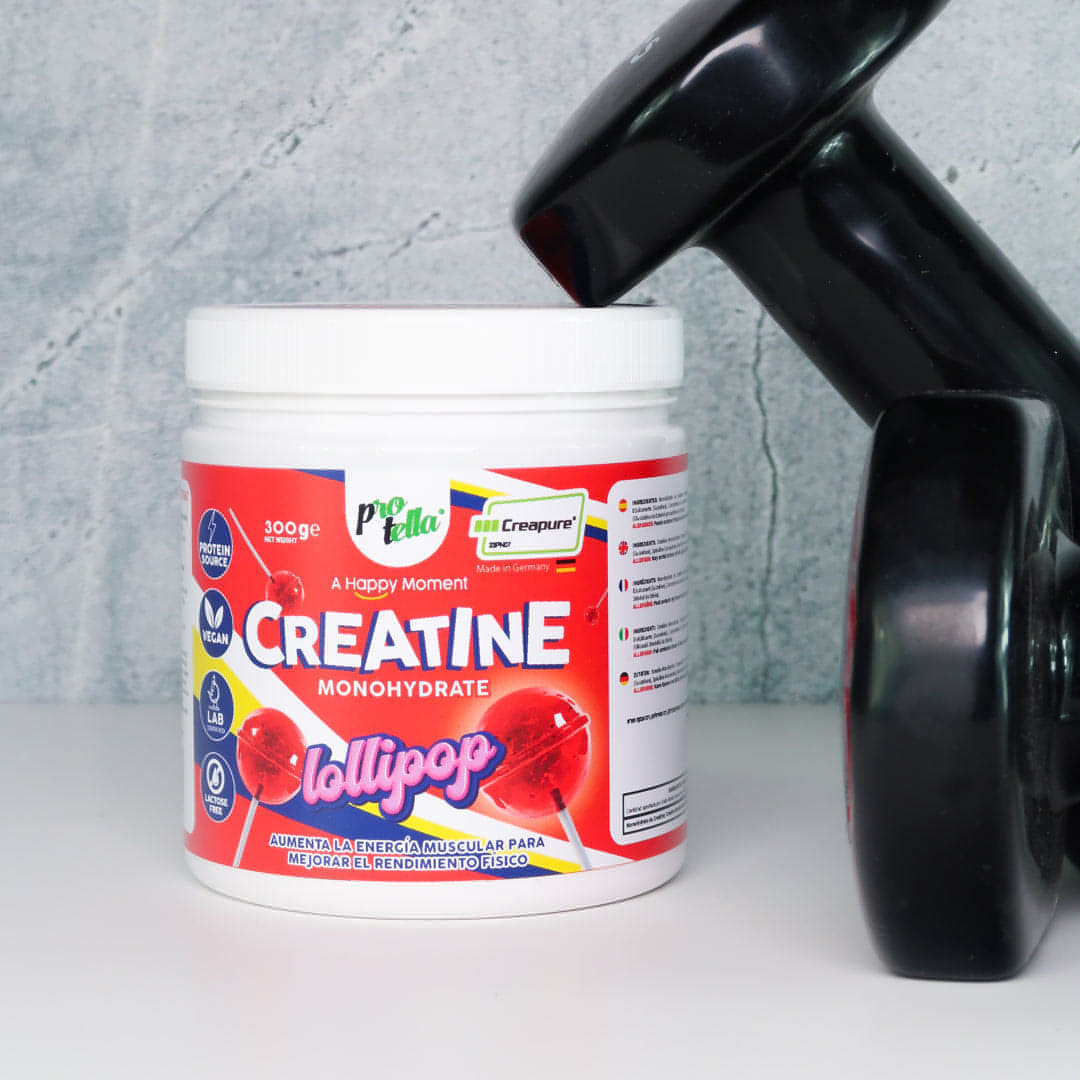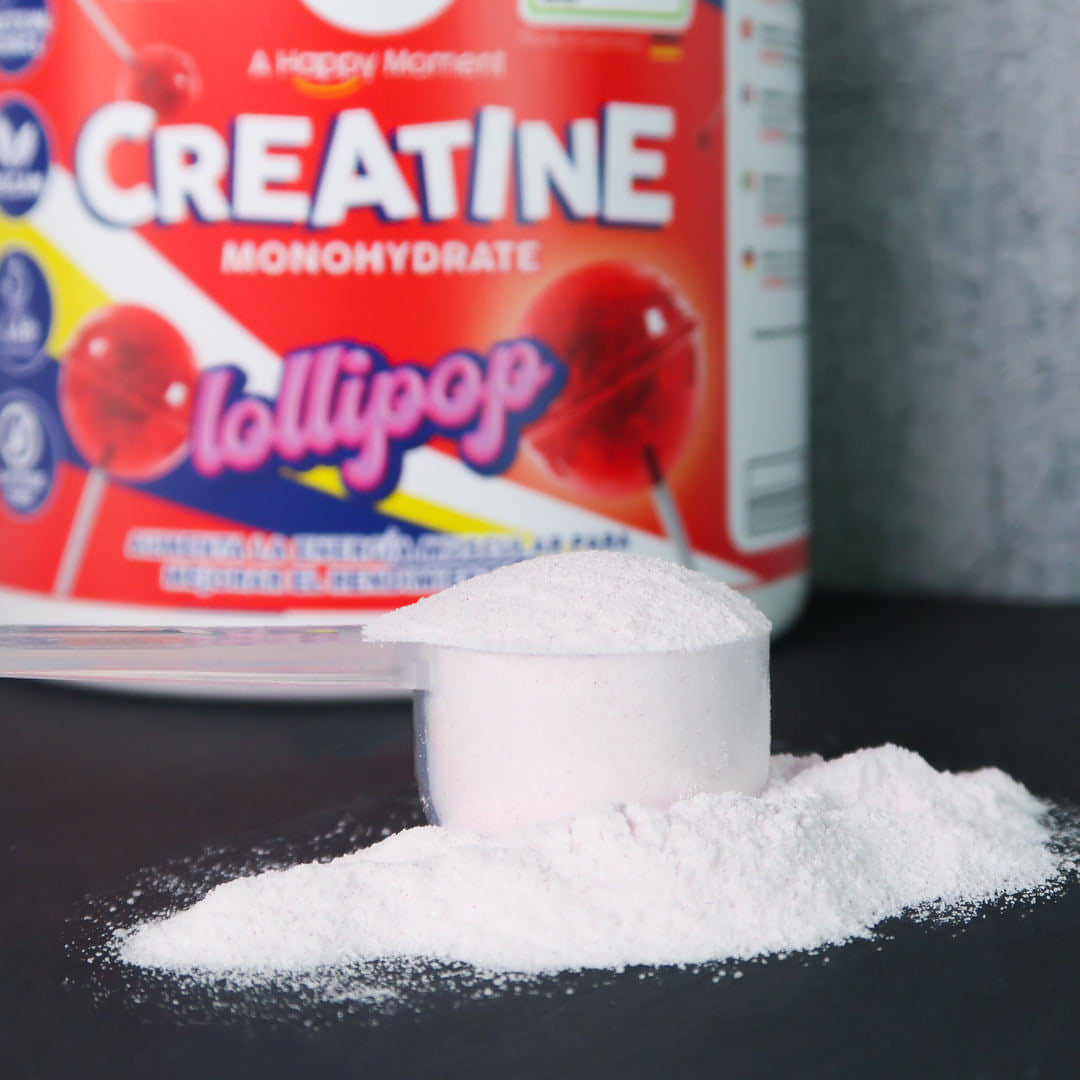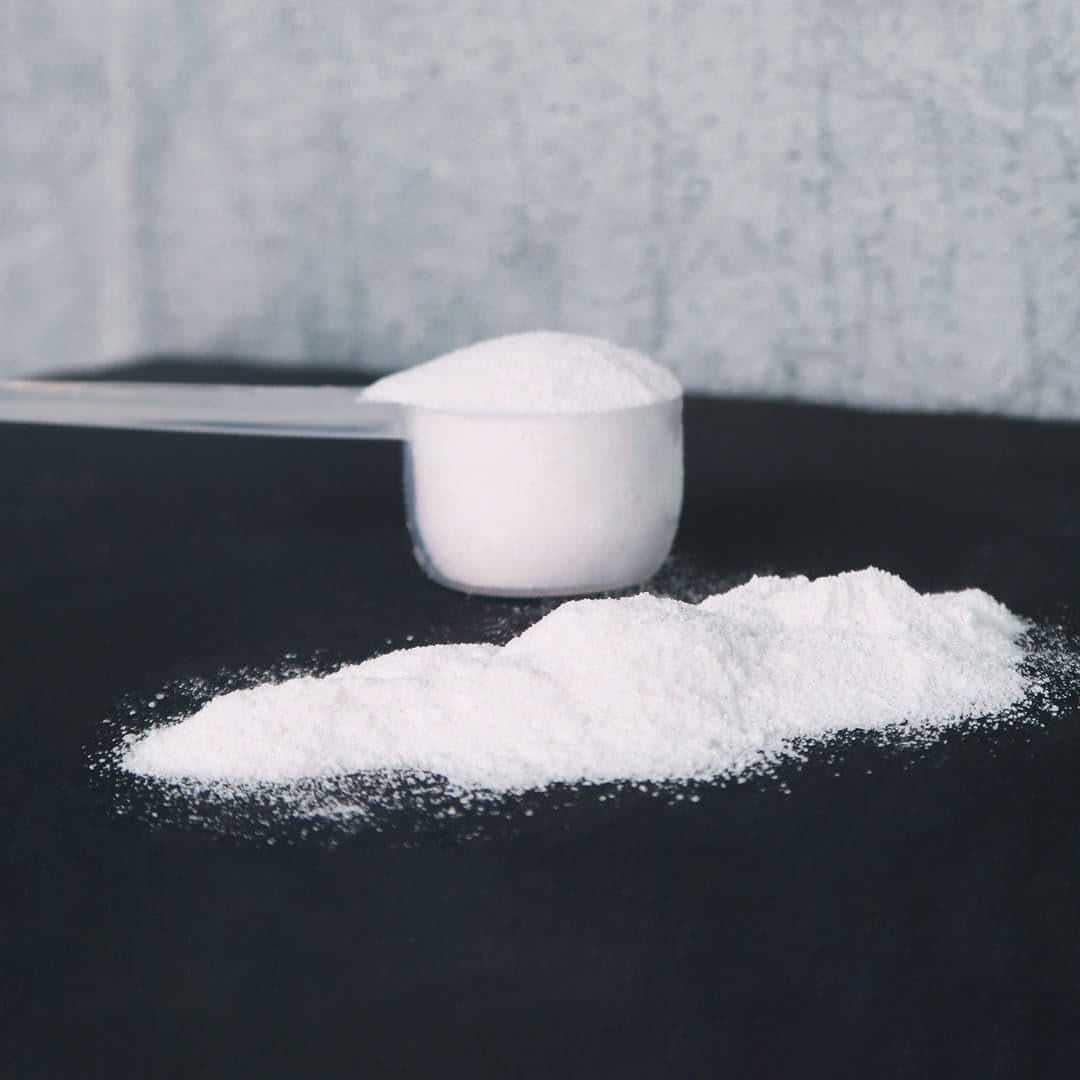 Creatine Creapure® Lollipop 300g

€32,90
📦 BUY NOW AND RECEIVE IT IN 2-5 DAYS
Creapure Creatine Lollipop flavor is a sports supplement designed to improve physical performance during high intensity exercise and aid in muscle growth. It is formulated with high-quality, Creapure-branded creatine monohydrate, which guarantees exceptional purity and quality.
In addition, this creatine comes in a delicious Lollipop flavor, which makes it pleasant to take and helps avoid the typical unpleasant taste of other creatine supplements. It dissolves easily in water and can be mixed with other sports supplements to increase its effectiveness.
✅ Creatine can improve muscular endurance and strength, which can lead to improvements in athletic performance.
✅ May help increase muscle mass in some people, especially when combined with resistance exercise.
✅ It will help you reduce inflammation and cell damage after intense exercise, which can speed recovery.
✅ It will provide you with better cellular hydration, which will help you increase muscle growth and reduce dehydration and muscle cramps.
✅ Delicious way to take your daily dose of creatine.
✅ Maximize your results in the gym.
Información nutricional
Cómo tomar creatina
Shipping in 2 to 5 days
Shipping takes between 2 to 5 days from when the order leaves our warehouse.
Real time monitoring
Once you make the purchase, we will send you an email with the information of your order and the tracking number.
Customer Support
Do you have any doubt? Write to us at online@protella.com and we will give you an answer in less than 24 hours.
La mejor creatina
No sabía como iba a salir esta aventura si me iba a gustar pero estaba cansado del sin sabor de la creatina y me conocí esta maravilla, muy pero muy recomendable, así si que no se te olvida tomártelo
Adictiva
Esta creatina me resulta muy fácil de tomar a diario, casi adictiva. Buen acierto con el sabor. Recordando el sello d calidad creapure. Top
Creatina lollypop
Envio rápido del producto. Respecto al sabor, muy logrado y rico asi que asi es facil acordarse de tomar la creatina de forma diaria!
COMPLETE THE PACK
Combine your favorite creatine with a delicious Whey with 81% protein