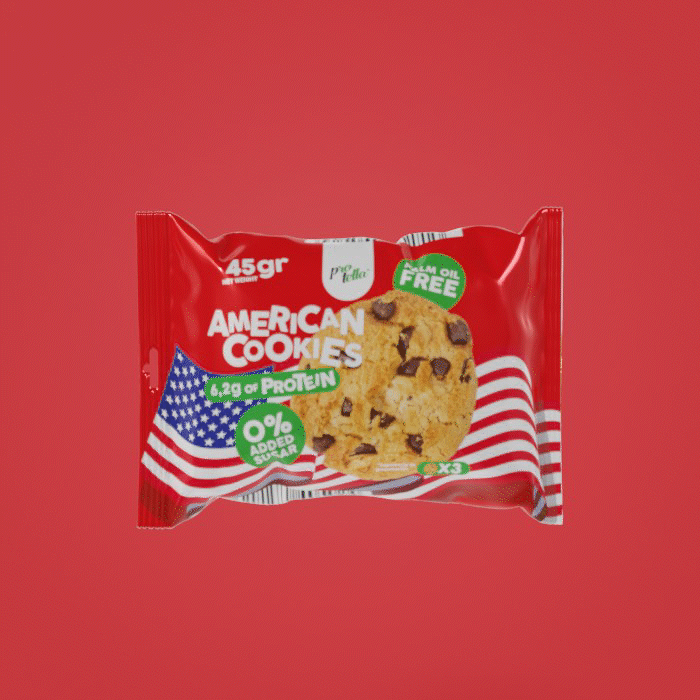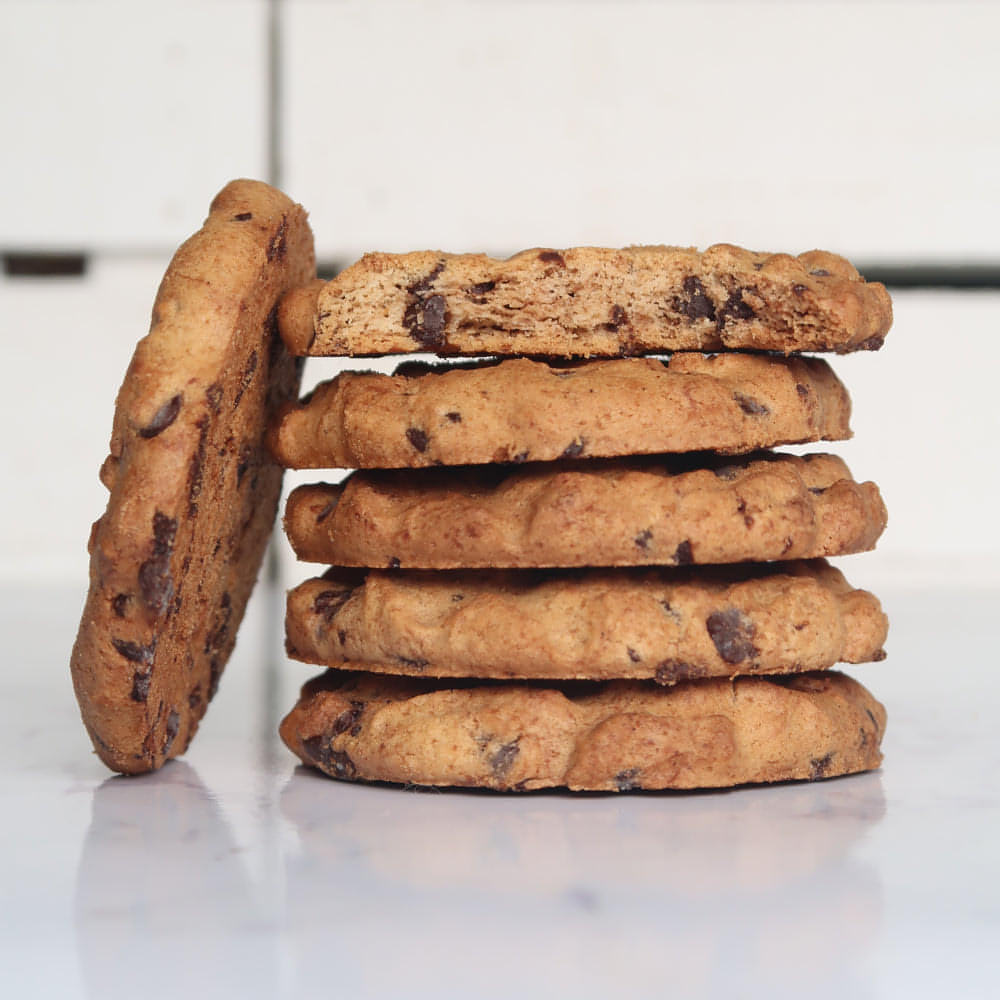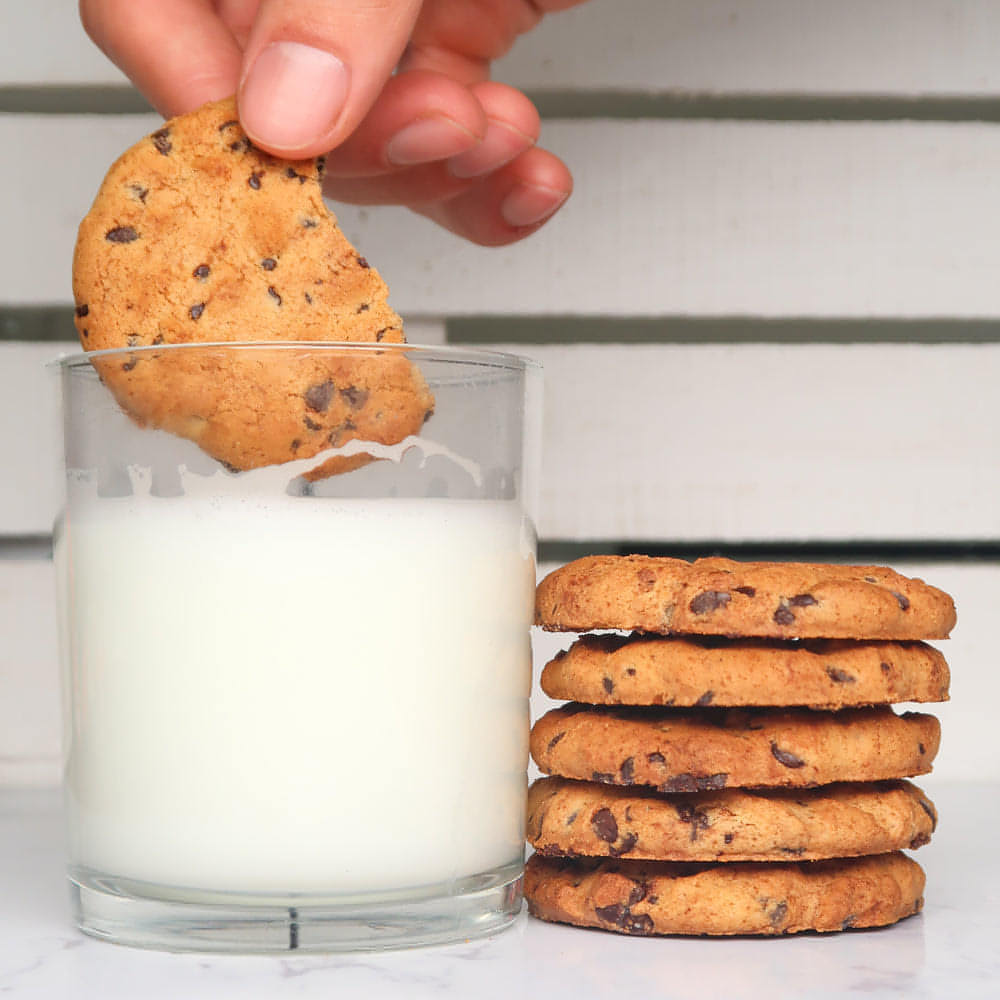 American Cookies 45gr

€1,90
📦 BUY NOW AND RECEIVE IT IN 2-5 DAYS
The American Cookie is more than a simple cookie, it is a food full of benefits that enriches your health while satisfying your palate. In each bite, you will find chocolate drops that offer a delicious flavor without falling into the excesses of sugar, since it contains no added sugars.
But what makes this cookie really special is its nutritional value. Thanks to its protein content, the American Cookie is the perfect ally to replenish strength and energy after physical activity.
In addition, each cookie contains pea fiber, a type of dietary fiber that supports digestive health and can help maintain appetite control by providing a feeling of satiety.
It meets your protein needs in a delicious way.
✅ Maintain a healthy digestive system and avoid constipation thanks to the fiber content in the cookie.
✅ Control your appetite thanks to the protein and fiber in the cookies.
✅ Enjoy a sweet treat without worrying about excess sugar in your diet.
✅ They help you build and repair tissues, essential for overall well-being.
✅ Palm oil free. For a healthy heart and a greener planet.
✅ Consume them with ease on your busiest days.
Información Nutricional
Cómo Disfrutarlas
Shipping in 2 to 5 days
Shipping takes between 2 to 5 days from when the order leaves our warehouse.
Real time monitoring
Once you make the purchase, we will send you an email with the information of your order and the tracking number.
Customer Support
Do you have any doubt? Write to us at online@protella.com and we will give you an answer in less than 24 hours.
Excelente
La verdad es que el paquete llego bastante rapido, y las proteinas estan muy ricas
AMERICAN COOKIES
Textura buena y muy ricas!
Muy buenas
Muy buenas, riquísimas, saludables y siempre repito 😊