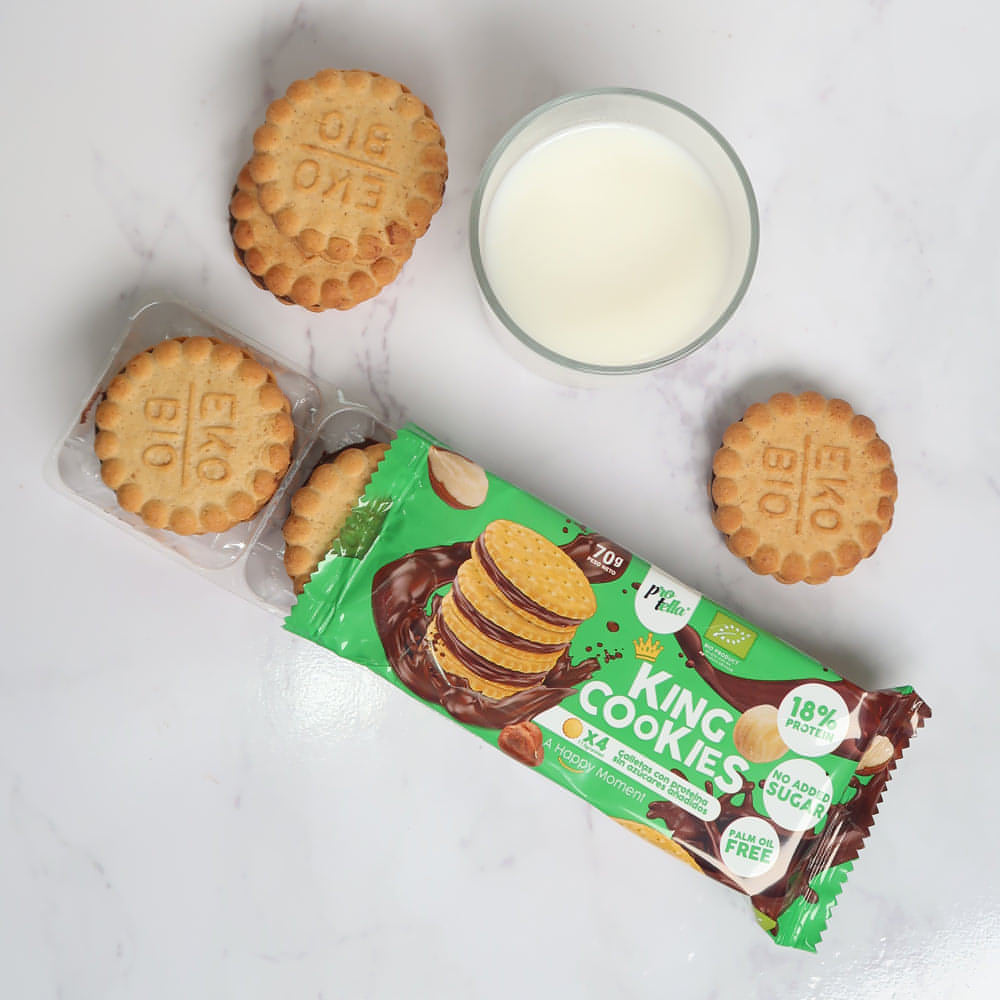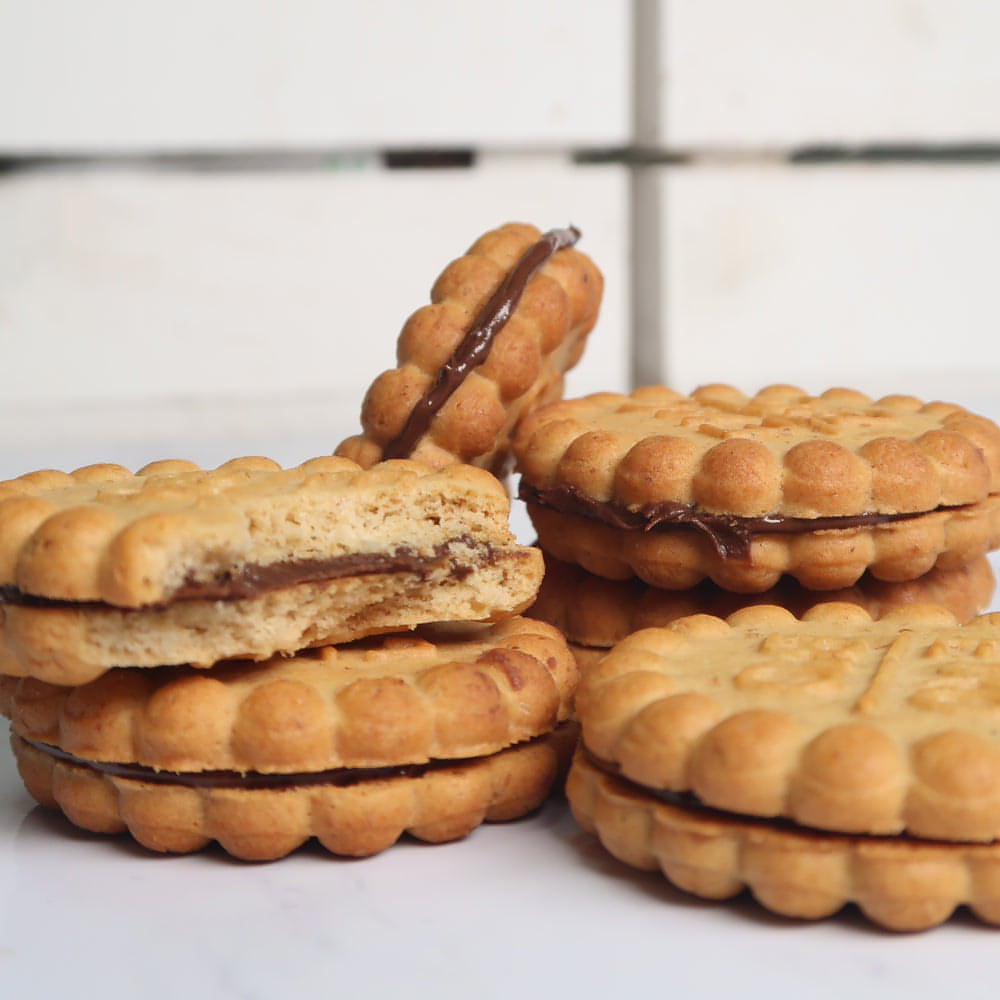 📦 BUY NOW AND RECEIVE IT IN 2-5 DAYS
King Cookies are a true revolution in the world of cookies. They are delicacies baked to perfection, with a crunchy texture on the outside, but soft and mellow on the inside, thanks to their original chocolate filling. Unlike many cookies on the market, these contain no added sugars, making them the perfect choice for those looking to take care of their diet without giving up the pleasure of sweet treats.
Each cookie is a great source of protein, making them ideal for those looking for a healthy snack or energy booster during a busy day.
In addition, King Cookies show a commitment to the environment by not containing palm oil, an ingredient whose cultivation has been linked to deforestation in various parts of the world.
✅ Increases muscle building and recovery due to the high protein content.
✅ Alternative to traditional cookies and candies that can contain large amounts of refined sugars.
✅ King Cookies are free of palm oil. This oil has been linked to health problems and deforestation.
✅ Control hunger and maintain satiety for longer due to their protein content.
✅ King Cookies are convenient and easy to carry, making them a convenient choice for a snack at work or after the gym.
✅ Their delicious original chocolate filling satisfies sweet cravings, making healthy eating more enjoyable.
Información Nutricional
Cómo Disfrutarlas
Shipping in 2 to 5 days
Shipping takes between 2 to 5 days from when the order leaves our warehouse.
Real time monitoring
Once you make the purchase, we will send you an email with the information of your order and the tracking number.
Customer Support
Do you have any doubt? Write to us at online@protella.com and we will give you an answer in less than 24 hours.
Buenisimas
Por su sabor, es mi snack favorito con la calidad de Protella
Muy buenas
Están súper ricas y super logradas.
Riquísima
De mis favoritas sin duda volveré a comprar
King>Black
He probado la mayoría de snacks y este es el q mas me ha gustado
Estan buenisimas
Las uso como post entreno despues del gym y estan muy buenas